Compliance
The company maintains strict fiscal controls and has audited financials.
Furthermore, we are fully compliant with statutory requirements, including:
• Compensation for Occupational Injuries and Diseases Act

• Unemployment Insurance Fund (UIF) paid and up to date

• Valid SARS Tax Clearance Certificate

• Registered with Joint Service Board and Industrial Council for Iron and Steel Industry

• The company is 100% Black owned and operates within the SMME status.

• BBBEE Certificate of Verification. We currently hold 135% BBBEE accreditation due to our extensive Social Upliftment Programme. 8.75% of the company's payroll is invested in the local community in which it operates (comprehensive report available on request)

• 100% PDI owned

• Application has been made for CIDB status, in order to be able to do Government Projects

• MERSETA Job site approved

• ISO 9001:2008 Quality Management System
About us
Established in 1995, Bevline has successfully handled numerous contracts in the petro-chemical, pulp and paper, sugar and mining industries. We are a community based company situated in Durban, but we confidently undertake contracts throughout KwaZulu-Natal, South Africa, and neighbouring countries.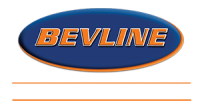 Our adress
Bevline Mech Projects
6-8 Jeffels Road
Prospecton
Durban, 4133