Why choose Bevline
Safety is at the forefront of the company's policies.
Every employee is briefed about safety practices, and is issued with a complete set of safety equipment for each assignment.
On-going training provided on site includes all aspects of safety and quality.
Management Safety Policy Statement
Bevline believes that its employees are most important assets, and that all its employees have the right not to have their safety and health adversely affected in any way in the execution of their work.

However, the company also believes that its employees have the moral and legal responsibility to do everything that is reasonably practicable to protect their safety and health.
Management Responsibility
It is the duty of Bevline management to do everything to protect the safety and health of all its employees by way of:

Complying with all relevant statutory health regulations

Adhering to the clients' safety and health requirements / procedures
Supervisors' Responsibility
Supervisors are required to ensure that:

Safe working procedures are followed in the execution of all work

Employees understand that whatever type of work has to be carried out, has to be done in the safest possible way, considering the risks involved and the precautions to be taken

All work is carried out to comply with the client's safety and health requirements
Workers' Responsibility
All employees are required to:

Abide by all instruction given by Bevline management and supervision, related to the protection of their safety and health

Do everything possible to protect their own safety and health

Report any unsafe situation to their supervisor as soon as possible
Quality
We achieved ISO accreditation in 2000, which will soon be upgraded to ISO 9001:2008.
We subscribe to and are compliant with the specifications laid out by the South African Bureau of Standards (SABS).
Management Quality Statement
The qualities of both service and individual workmanship determine the future of our organisation. It is with this as our standard that we commit - both ourselves as management, and our personnel.

It is our quality objective that all work undertaken by the company is conducted in compliance with the client's contractual requirements and governing codes.
To attain this objective we routinely ensure that:
-All critical activities are carried out by suitable, qualified Bevline personnel
-The individual and supervisor will properly control all activities
-Documentation is maintained at the required level for traceability and compliance required by the client
- Appropriate corrective action is implemented when the standard of services falls short, to prevent the problem recurring
-The management / decision making team responsible for all activities commit themselves to this Quality Management System
About us
Established in 1995, Bevline has successfully handled numerous contracts in the petro-chemical, pulp and paper, sugar and mining industries. We are a community based company situated in Durban, but we confidently undertake contracts throughout KwaZulu-Natal, South Africa, and neighbouring countries.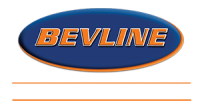 Our adress
Bevline Mech Projects
6-8 Jeffels Road
Prospecton
Durban, 4133